About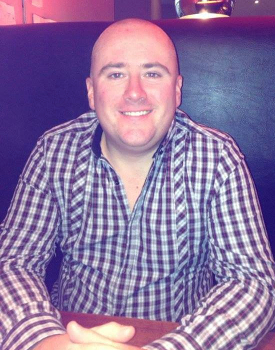 Having worked professionally as a DJ for over ten years, James Shields formed Shields Entertainment in 2013 in order to build on his experience working in the entertainment business and provide high-end entertainment services under his own brand. Born and raised in Edinburgh, James started DJing in 2000 and has since become one of the leading DJs and entertainment providers in the Edinburgh, Lothians and Fife areas.
James cut his teeth in the entertainment business back in the days when he carried crates of CDs from venue to venue. Since then, he has done everything from mobile DJing in pubs and clubs, to hosting karaoke nights and resident DJ spots in various venues in the Edinburgh area.
Of course these days, technology has changed (for starters - the crates of CDs have been replaced with laptops) and so have the demands and expectations of our clients. James formed Shields Entertainment in response to this shift in expectations - having listened to what customers want from an entertainment service, Shields Entertainment offers bespoke services that meet the needs of your event. Whether you're planning a disco, karaoke, race night, fundraiser or any other event, Shields Entertainment can provide you a one-stop-shop solution for all your entertainment needs.
Since 2016, James has been volunteering as an audio commentator for the visually impaired Hearts fans at Tynecastle Park and is used as relief stadium announcer from time to time. As of November 2018, James will be official matchday stadium announcer for Hamilton Academical FC.
Services
Shields Entertainment provide leading mobile entertainment services for all varieties of functions and events, including: birthdays, anniversaries, weddings, engagement parties and many more.
In addition to our disco services, we can provide DJ services, experienced MC services, karaoke, race nights, quiz nights, in-store promotions, charity events and fundraisers and much more!
At Shields Entertainment, we strive to meet all your entertainment needs, and can provide the option of a live professional singer, and a variety of catering options for your event.
New for 2022 - we are pleased to announce we can also supply a sweet/candy table for your event! Contact us for details!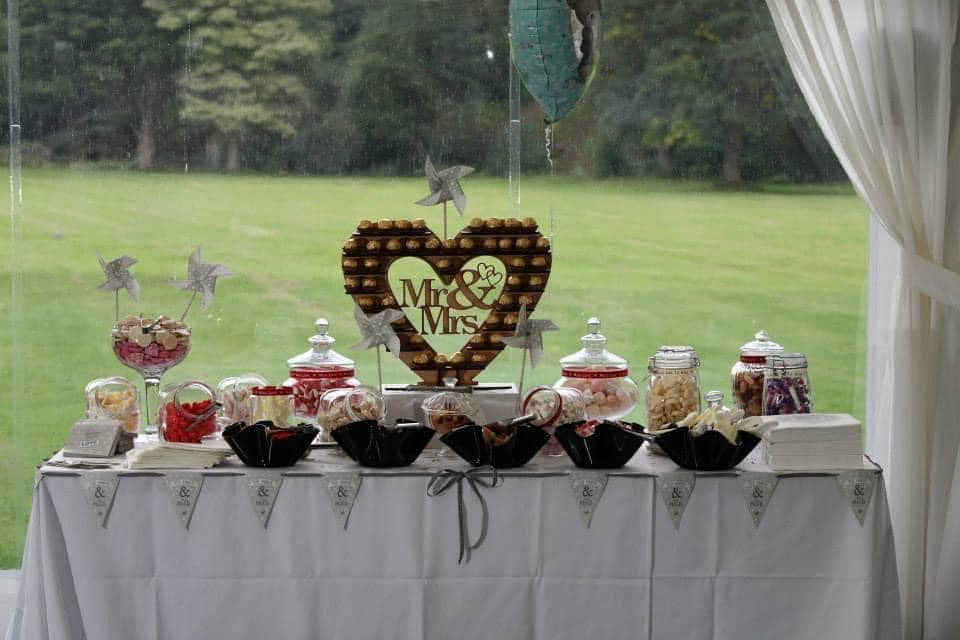 Shields Entertainment also has extensive experience providing residency DJ services to a variety of venues in the Edinburgh & Lothians area, and are uniquely placed to offer residency services for a variety of time.
Our current residency spots includes Edinburgh's SKYbar, and The Oxgang Bar & Kitchen.
Previous residency spots include venues such as:
The Weavers Knowe
Holiday Inn
Subway Nightclub
The Station Tavern
Kingsknowe Roadhouse
Charwood Bar & Grill
The Richmond Park Hotel
And many more
No matter which service you require, Shields Entertainment prides itself on delivering 110% customer service at reasonable prices, so why not get in touch today to discuss your event!
Prices
Please call us on 07516 314 816 or email us at sales@shieldsentertainment.co.uk to obtain a quote for your specific requirements.
Testimonials
Top class service from Jimmy and his team! 2nd year in a row he has done our race night/presentation - great night, great entertainment and many more to come in the future! Would definitely recommend this company! Thanks Again!
5 star - Just want to thank Jim for a fantastic night on Sat 25th Oct. It was our daughter's 30th and she got to dance the whole night with family and friends due to the great music played. Thank you so much, you came highly recommended and we weren't disappointed! Keep up the good work and thanks again
Came across Shields entertainment on the internet and booked for my mums 50th last weekend - amazing reviews but was slightly worried as the age for my event was from 18 - 80, but honestly the music was fab - everyone up dancing and he played all the requests not a problem. Would recommend to anyone, and any parties in the future I know who I will book - thank you for such a great night!
Would highly recommend this company. James played exactly the kind of music I asked for at my party and he was was a really nice guy. Thank you x
I can highly recommend James - he done my daughter's 18th in March and the tunes and banter were great...
Fantastic! I would definitely use again!!! Very accommodating, friendly and very personable.
Top job from Jim, great music all night long at my son's 30th Party! I would definitely recommend Shields Entertainment!
Had my mums 65th party last night and wasn't let down by the DJ! Good chat and banter across the mic, and kept all the oldies on the dance floor... there will be sore hips in the morning! Ha! Kids had a ball dancing too..especially to the holiday song ch ch wa!!
Thank you Jimmy... never a let down!
Just a big thanks to Shields Entertainment for making our birthday surprise a big one. We had our party in April at the Wash Bar in Edinburgh, and Jim was our DJ for the evening. Jim is lovely, and a very nice person as an individual - he is calm and has a great personality. It was a small function (just as we wanted) and he ran it very well - in fact, his music was such a killer that after the function, we carried on to a club afterwards to carry on the party!
James and Jim - big thanks and be assured of repeat custom from me and my people!
We booked Shields Entertainment for my sisters 50th birthday party in September 2013. We were more than happy with selection of music used over the evening. James was very happy to source and play a particular list of music I requested across the course of the evening, and he managed the timings of the buffet and speeches professionally and in a very friendly manner, with enthusiasm and wit. I would certainly use again in the future for similar events.
Hired Jimmy for 40th birthday party and was a great night. Good mix of tunes for all ages with a few party games thrown in for the brave!
Booked for a surprise 30th. James was our DJ and we could not be happier with the services. From start to finish he played such amazing music, He seemed to just know the music we all loved. Great banter and kept me right all night. Cannot recommend enough and I am so glad he was recommended to me :)
Thanks so much again!
Fantastic evening! James's professionalism going above and beyond helping us with pitchy and the auctions as well as running a successful race night! A huge factor in how much money we raised on night! Thank you!
I used Shields Entertainment for my 21st and can not thank him enough. Created such a good atmosphere and knew exactly what songs to play and when which kept the dance floor busy all night. Was more than happy to take request but hardly any were needed cause he played such great songs. Thanks so much again know where to go next time I need a DJ!!!
James was the DJ for my daughter's 18th birthday party - amazing night and played exactly what everyone wanted and more! Thanks again!
Fantastic night for my husband's 40th - requests taken, and everyone had an amazing time. Can't thank you enough - 5 star service! Highly recommended!